Lawyer / Patent Attorney / Master of Engineering
Tetsuo Ikuta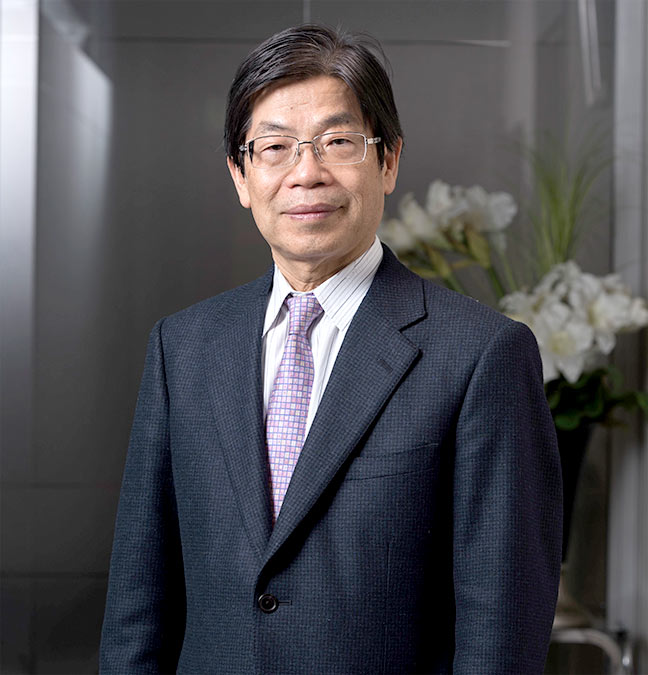 I hope to faithfully undertake each case, looking into the latent problems underlying it, and offer the best solution for my client.
I have handled a number of domestic and overseas disputes involving intellectual property, each and every time making the most effort to understand the case fully in an aim to make my claim as clear and concise as possible. I am fully aware that the best result comes only from building a mutual trust relationship between our clients and through detailed and careful consultation.
I am also undertaking legal issues involving business models and intellectual property of the current 4th Industrial Revolution such as IOT, AI, Blockchains and FINTECH.
Career
1972 Graduated the Master's Program of the Department of Science and Engineering at the Tokyo Institute of Technology
1972~1975 Employed as researcher at a polymer manufacturer
1982 Registered as lawyer and patent attorney(Yamazaki Law and Patent Offices)
During this period, also employed at Finnegan, Henderson Law Office(Washington D.C., USA) and also was registered at the Max Planck Patent Copyright Law Institute(Munich)
1992 Founded the Ikuta-Nakoshi Law and Patent Offices
2010 Ikuta-Nakoshi-Takahashi Law and Patent Offices(renamed)
2018 INTEX Law and Patent Offices(renamed)
Experienced fields
1. Issues Involving Intellectual Property Rights
・Patent rights: Certificates(conflict, invalidity), infringement lawsuits, suits for cancelling decisions, invalidation trials, employee inventions
・Trademark rights: lawsuits, appraisals(expert opinion), applications
・Design rights: lawsuits, appraisals(expert opinion), applications, unfair competition prevention laws, product liability laws
・Copyrights
2. Corporate Legal Affairs
・Drafting of contracts (licensing, joint venture agreements, technological transfer agreements, various English-written contracts)
・Venture companies (consultations about business models, assistance upon getting listed)
・M&A of intellectual property rights, succession of businesses
Performance Record
Engaged in numerous legal affairs involving intellectual property rights including patent lawsuits. Handled many technological joint ventures and also has built a rich career in assisting the intellectual property of venture businesses.
Has long been introducing intellectual property right case precedents in the monthly journal "The Invention" of the Japan Institute of Invention and Innovation.