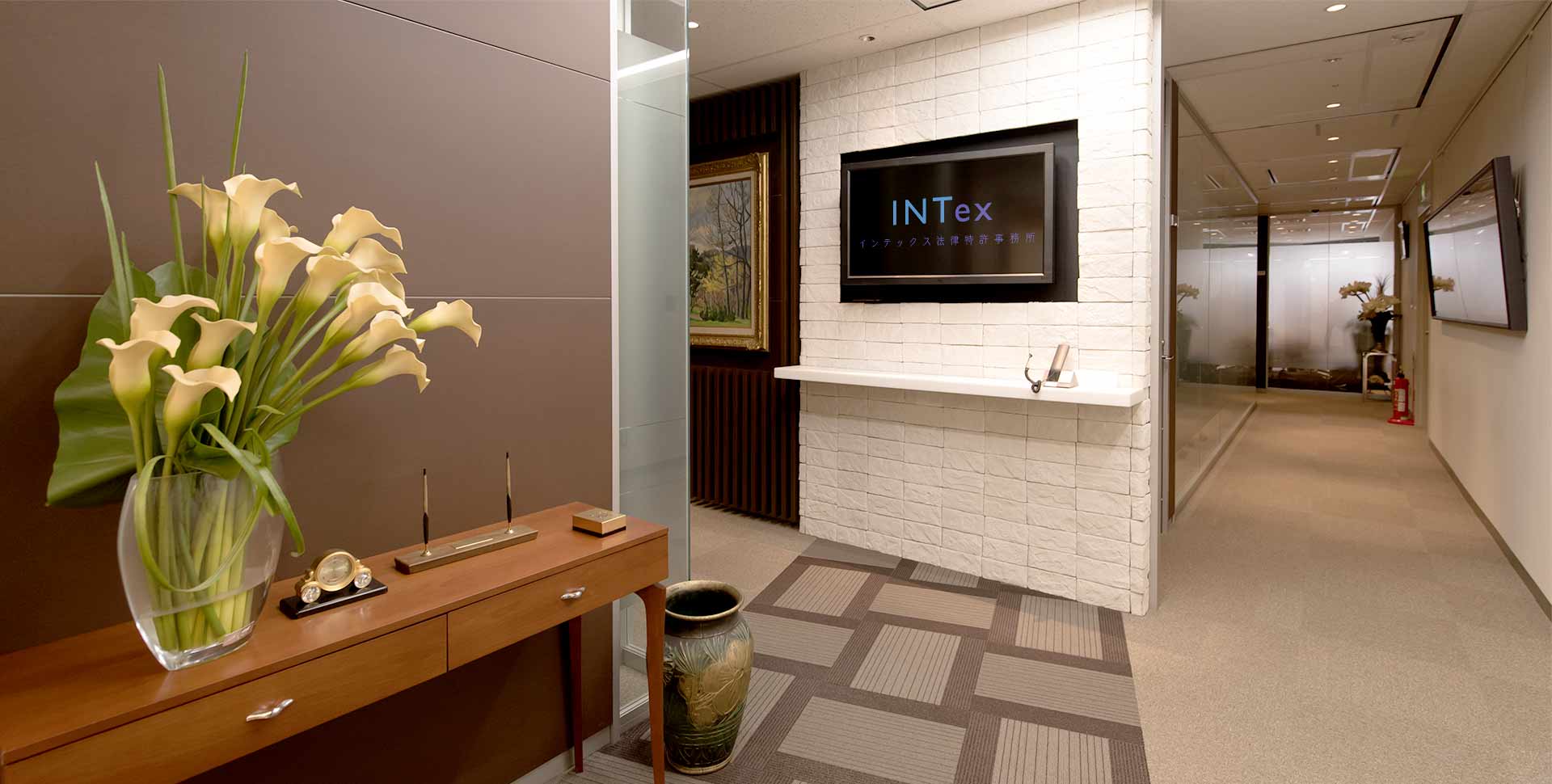 We Offer the BEST SOLUTION
for Corporate and Intellectual Property Legal Affairs
As your strategic partner, we will make the most of your corporate values in hopes of upgrading your competitive force.
In pursuant to expansion of our staff and for the everlasting development of our offices, we have renamed our offices from the former Ikuta-Nagoshi-Takahashi Law and Patent Offices to INTEX Law and Patent Offices as of April 1, 2018. We humbly wish to have your continued support and patronage.
Major Handling Businesses
Intellectual Property Legal Affairs

Professional lawyers and patent attorneys well versed in the various fields of technology shall offer the "BEST SOLUTION" not only from the legal perspective but in accord with the technical and managerial strategies as well.

Corporate Legal Affairs

We deal in a wide diversity of legal matters, having an especially outstanding knowledge and experience in issues involving computer information, product liability, technical standards, as well as merger and acquisition(M&A) of advanced technology companies.

Patent Application

We deal in domestic and overseas applications of patents, utility models, designs and trademarks. We offer the "BEST SOLUTION" to obtain the rights powerful enough to compete on the global stage.

General Legal Cases

We deal in general civil cases such as inheritance, debt collection, bankruptcy, traffic accidents and so on. Businesses we deal in are diverse, ranging from general civil lawsuits, administrative lawsuits, labor tribunal cases and so on.